Holiday Gift Guide
Christmas can be super stressful, especially when it comes to getting gifts for everyone! Ah sometimes it's just so hard. You want to get something that the person loves but you're not always sure what that is…
I decided to put together a few of my favorite gift ideas. Each item is linked up too for quick access. I included a lot of gift ideas for the active person in your life but there's something on the list for everyone.
Gift Ideas for the Active Person in Your Life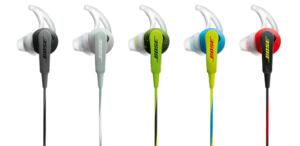 I seriously LOVE these headphones. They've been my favorite so far. They're sweat resistant, comfortable, easy to transport and durable. Upfront they're a little on the pricey side, BUT they last a long time. *UPDATE* These are on sale right now, half off! Whoopty whoop!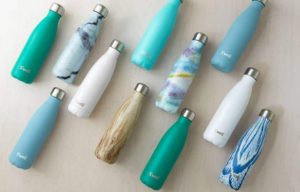 These water-bottles are AWESOME! They're a little pricey for a water-bottle but they totally rock! They keep your water cold for days! I've literally left mine in the car, in direct sun, all day and came back to it being totally cold and even still had ice in it!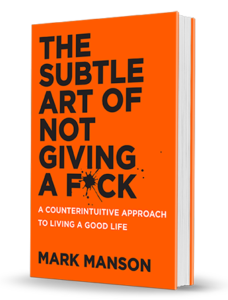 This book is one of my favorites. Everyone should read! Seriously. Mark Manson infuses it with his humor and makes it really fun and easy to read, plus he's dropping some knowledge and actionable advice for living the life you deserve!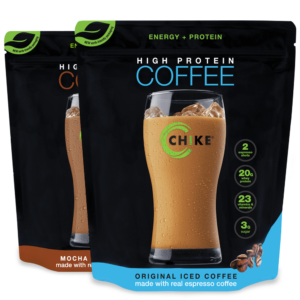 Y'all already know I love my Chike protein! It tastes delicious, is high protein, and has espresso! Coffee + Protein = <3  Double win! It's a great gift for someone active in your life, or for yourself 😛 Use code ASHLEY10 to get a discount on your purchase.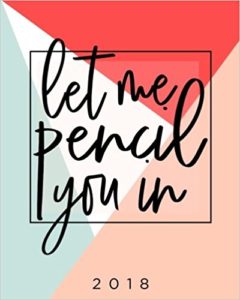 Okay this might sound lame but it's definitely NOT! I get so stoked when I get a new planner. They're inexpensive and great for people with busy schedules. Even though I use a digital calendar too, I still love having a planner to take with me to keep everything organized.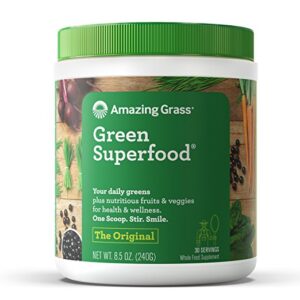 I LOVE green drinks! They're great for supplementing your intake of those micro nutrients your body needs. Especially when you have one of those crazy, busy days where you don't have much time to stop for anything. The one linked here is my favorite so far. The taste isn't bad and it's pretty reasonable price-wise.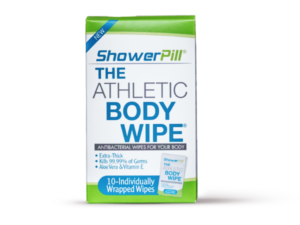 These. Are. Life. Savers. For. Real. I keep these in my gym bags, in my car and in my suitcase. They're so great when you have a busy day and you don't necessarily have time for a full shower but you feel kinda gross and sticky. They help massively for someone with sensitive skin like me too. If I don't shower immediately after a workout, my skin breaks out. So even if I take a class across town, I take one of these to use right after class until I can get home and take a real shower.
These are perfect to have when you're traveling or even just when you have a busy day and don't have time to get to the gym. The pack linked up here comes with several attachments too, so you can attach them to doorways and use the ankle strap option for those glute kickbacks 😛 There's also a little workout guide that comes with it to get you started with some exercise ideas.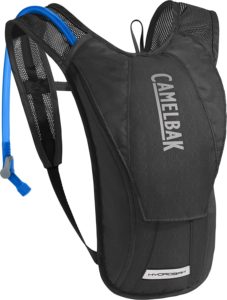 These are Ah-mazing if you're active or on the go. I use mine when I run on hot days, go on long hikes, and even when I go to amusement parks 😛 Hello for saving money and not spending $5 on each bottle of water at the park. They're the best! And they make small ones that are light and convenient so you don't have to lug around a huge backpack of water.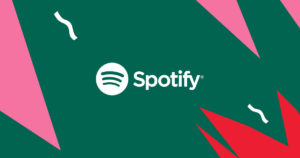 Who doesn't love music?! This is seriously one of my favorite monthly subscriptions. AND, spotify now does "premium family" so you can get yourself and up to five other people on a membership for only $14.99/month. How awesome is that?!
Stocking Stuffer Ideas:
Hope that these gave you some good ideas, or at least got the juices flowing for some awesome gift ideas for your loved ones.
Is there something else you would add to the list? Comment your favorites below and let me know!
I hope you have an amazing, low-stress, enjoyable holiday season!
Until next time,
Xoxo
Ashley